BIC EZ Reach Candle Lighter, The Ultimate Lighter with Extended Wand for Grills and Firepits (1.45-inch) Snoop Dogg Design
4 Count Pack (Assortment of Designs May Vary)
Whether you need a candle lighter for a special occasion, an extended wand lighter for your grill or a long wand lighter for your firepit, BIC EZ Reach is there to light the way. The BIC EZ Reach Lighter helps keep fingers away from the flame and is the essential tool for safe and convenient indoor and outdoor lighting needs. Our high-performing, long-lasting lighters for grills feature a durable 1.45-inch wand to help keep hands away from fire, have a child-resistant mechanism, and are 100% quality inspected. ​
Pack of 4 BIC EZ Reach Snoop Dogg Lighters in assorted designs for candles, grills and more
BIC EZ Reach Lighter is great for a variety of lighting needs, including candles, grills, firepits, barbecues and more.
Makes a great candle lighter with it's 1.45-inch extended wand that helps keep fingers further from the flame.
Up to 50% More Lights vs. non-refillable pocket extended wand lighters.​
Child-resistant, safe, and reliable grill lighters, 100% safety tested.​
EZ Reach - The Essential Tool for Safe and Convenient Indoor and Outdoor Lighting
Make Light Work of Every Lighting Need
We like to think BIC EZ Reach Lighters are the life of every party. Perfect for lighting birthday candles, tea lights or your favorite scented candle...when it's just a party of one.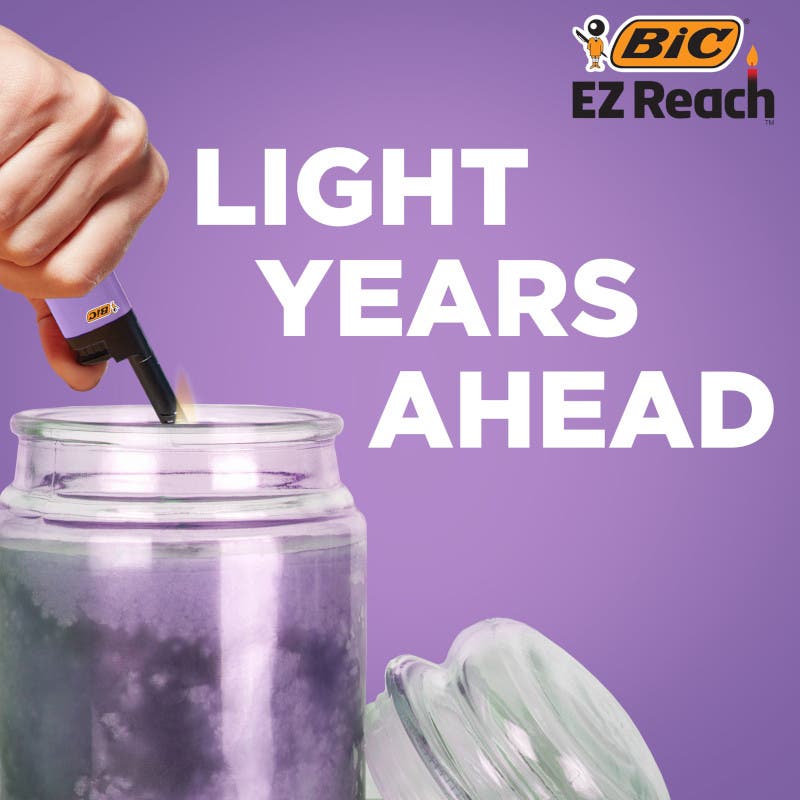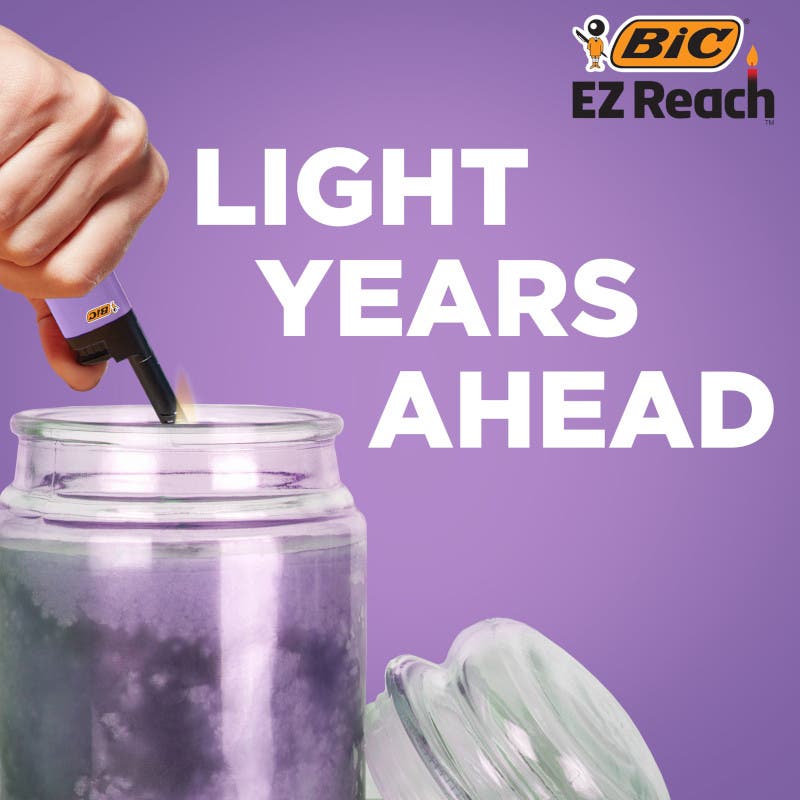 Helps Keep Fingers Away from the Flame
Whether you're lighting a birthday candle or setting the mood for a dinner party, BIC EZ Reach will never leave you caught without a light. The 1.45-inch extended wand helps keep fingers further from the flame.
Your Fireplace's New Best Friend
Holiday family time. Cozy nights in. Late night chats around the fire pit. All the best stuff happens around your hearth. BIC EZ Reach lighters make making a fire much more delightful.
Right on 'Que
A cook is only as good as the tools they use. A BIC EZ Reach lighter is a must for any Pitmasters and BBQ buffs looking to grill up their next greatest meal.